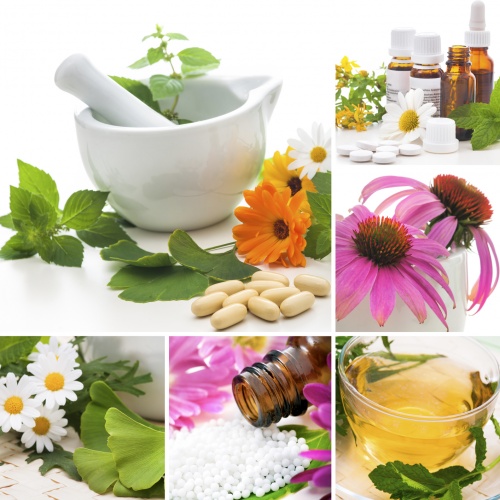 It is cold and flu season once again and for some of us, it can be a challenging time.  In additional to rest, hand-washing, chicken soup, and staying hydrated, might there be additional approaches to take to treat and/or prevent seasonal illnesses?  Of course, there are many different options available to consider relative to natural and herbal therapies in focusing on colds and flus.  Our short discussion here will highlight a few simple natural, herbal remedies that can be helpful.
When I was a teenager I had the good fortune of studying Tai Chi with a renowned Chinese master, who exposed me to many different ancient healing modalities, including Traditional Chinese herbal medicines.  He taught me that herbs and herbal formulas had been used in many Asian cultures, especially China, for centuries to treat a wide variety of ailments, including colds and flus. Since then, I have had the opportunities to study and become certified in acupuncture and Chinese Herbalism and have used many herbal remedies both personally and professionally for many years with good success.
So, how might natural remedies and herbs help to prevent or treat colds and seasonal illnesses? Briefly, by using high quality herbs and formulas that are safe, natural, and time tested.  Herbal & natural remedies can help to strengthen our immune system to help prevent and treat colds and seasonal illnesses.
Appropriate use of high quality therapeutic herbs and herbal formulas has the following benefits:
Shorten the duration and intensity of a cold, flu, or sinus related illness.
Aid in quicker recovery from various types of seasonal illnesses.
Aid in the prevention of colds & seasonal illnesses through strengthening our body's immune system.
Are generally regarded as safe, natural and free of side effects.
There are many different types of herbal and natural remedies to choose from and listed below are 4 of my favorite, time-tested herbs and formulas to address colds and seasonal illnesses. These can be taken alone and also might be used in combination if, for example, there were also sinus issues present.
At Lotus Healing Arts, our natural pharmacy carries a wide range of the highest quality nutrient and herbal formulas (Chinese, Western) and Immune Tonics at reasonable prices. All of these products are available through our office at a 10% discount throughout the winter months.
Highlighted Herbal Formulas for Colds and Seasonal Illnesses
Dr Mark Ensweiler is trained and certified in Chinese Herbal Medicine and functional medicine and utilizes a varied approach to treating modern illnesses with natural remedies.  He can be reached through Lotus Healing Arts – Plover, WI.