Mark Ensweiler, D.C.L. Ac.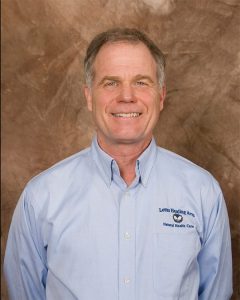 Mark Ensweiler has been in private practice since 1981 and is a graduate of the Palmer College of Chiropractic, the Midwest Center for Acupuncture & Oriental Medicine, and the Rocky Mountain Herbal Institute. He is nationally certified and holds diplomate status in Acupuncture, Chinese Herbology, and Oriental Medicine from the National Commission for the Certification of Acupuncture & Oriental Medicine (NCCAOM). He is certified in Functional Medicine through Functional Medicine University and the Kalish Research Institute and is also state certified in clinical nutrition through the WI chiropractic board. He is a licensed bodywork therapist (LBT). He holds Diplomate status in Acupuncture by the American Board of Chiropractic Acupuncture (DABCA). He is certified in and actively practices Hellerwork® Structural Integration. He currently holds licensure/registration to practice: chiropractic, acupuncture, and therapeutic bodywork in Wisconsin. He is involved with ongoing post-graduate training in the areas of: chiropractic, advanced myofascial/structural therapies, Oriental medicine, clinical herbal and nutritional, and natural healing therapies.
Professional Membership:
American Chiropractic Association (ACA)
Wisconsin Chiropractic Association (WCA)
National Commission for the Certification of Acupuncture & Oriental Medicine (NCCAOM)
American Hellerwork® Association (AHA)
Association of Bodywork & Massage Professionals (ABMP)
American Board of Chiropractic Acupuncture (ABCA)
Functional Medicine University (FMU)
Meet Charity Millard, D.C.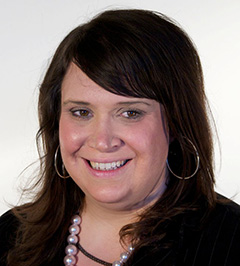 Dr. Charity Millard grew up in Slinger, Wisconsin. After graduating from the University of Wisconsin-Washington County, with her Associate degree, she went on and received her Bachelor of Science in Life Science from Logan University, and then her Doctorate of Chiropractic from Logan College Chiropractic in 2007. While at Logan, Dr. Millard worked with the St. Patrick's Center in St. Louis to offer chiropractic care to underprivileged families and individuals that had limited access to health care. Dr. Millard's practice utilizes a variety of techniques including the activator instrument, chiropractic manipulation, myofascial release, physiotherapy modalities, and rehabilitation exercises. Dr. Millard customizes treatment plans based on each individual case. Along with treating neck and low back pain, Dr. Millard is experienced in treating a variety of cases including planter fasciitis, frozen shoulder, knee pain, and hand and wrist pain. She is involved in ongoing continuing education specifically in rehabilitative exercises, nutrition, and myofascial work. She has previously served as adjunct faculty at a local college where she taught Anatomy and Physiology. She resides in central Wisconsin with her husband and their dog Pebbles. She enjoys cooking as natural as possible, the outdoors, and taking her dog on walks and to the dog park.